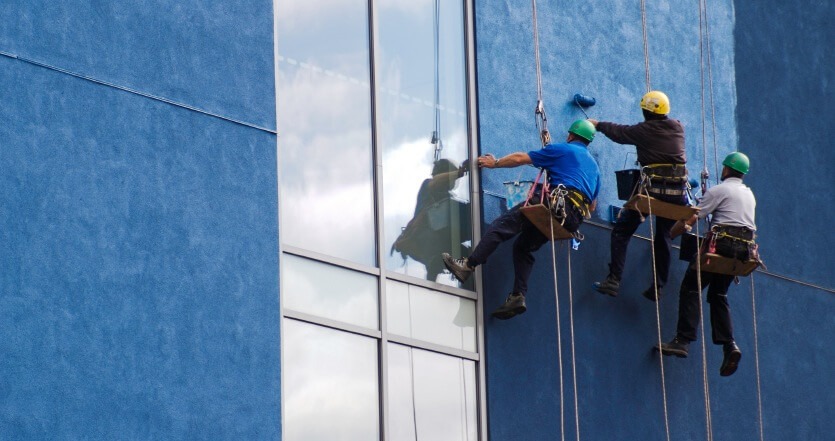 Industrial Painting Services In Toronto
Need experienced industrial painters? Our painting crews are equipped with the training and tools to handle any corrosion prevention scope. Our industrial team work within many industries including refineries, food manufacturing, chemical factories and  and other warehouses.
More industrial businesses and general contractors are finding it harder to find a quality industrial contractor, who hold the required understanding of delivering quality interior finishes for their project.
Get The Right Outcome For An Industrial Painting Project
The impact of preventative paint maintenance has to a industrial business owner is huge! The right preparation and paint system can avoid costly replacements and shutdown periods.
Our professional industrial painters are trained to set up areas with protection such as drop cloths, correctly prep the surface and apply quality paint on to metal surfaces, concrete and other industrial substrates prominent in an industrial environment.
Professionals with Industrial
JAL painters are well trained working with an office or commercial environment.Our staff arrive on time, calculate square footages, sample paint colors and roll out drywall and paint work to complete an excellent job.
Highly Recommended Painting Company
Our customer service and workforce are reviewed as a 5 star experience by clients, we are transparent with our references. From an accent wall to painting a room, our crew deliver high quality results expected of interior commercial painters.
Our Interior Painting Process
As an established painting company, JAL Painting Inc have developed a streamlined formula to ensure an interior painting job is completed to standard. Our interior services include patching drywall, wallcoverings, texture and application of high quality paints.